I am from tamilnadu and during Pongal festival time we go to Lord Murugan temple in a town called Tiruchendur. This temple is very much crowded, people come from almost from every part of India to this temple. This temple is situated at a sea shore. We all know miracle happens everywhere.. Biggest thing that happened in recent year is when almost all the sea shores were affected by Tsunami, but in tiruchendur's sea shore water went backward and all the rocks were visible. There is a huge history behind this temple. People in southern part of tamilnadu from different districts they come to this temple by walk as a part of their prayer.
People walk over 100 miles to this temple with their bare foot. There is a belief that if we bare the pain and walk to this temple, rest of the year will be nice with the grace of the lord murugan. I am one among those believers. We (along with my cousins) observe fasting for 42 days and we start our journey (YATRA) by walk. I thought this time let me capture few images with my phone as we need to travel almost 60kms (38 milesI know I won't be able to carry my camera.) and share our yatra experience. Every religion as something like this.. I feel we should try it at least once as we will get to know about the sufferings of the poor, importance of food, how hard one should try to reach a goal and we will get self control and many more life lessons.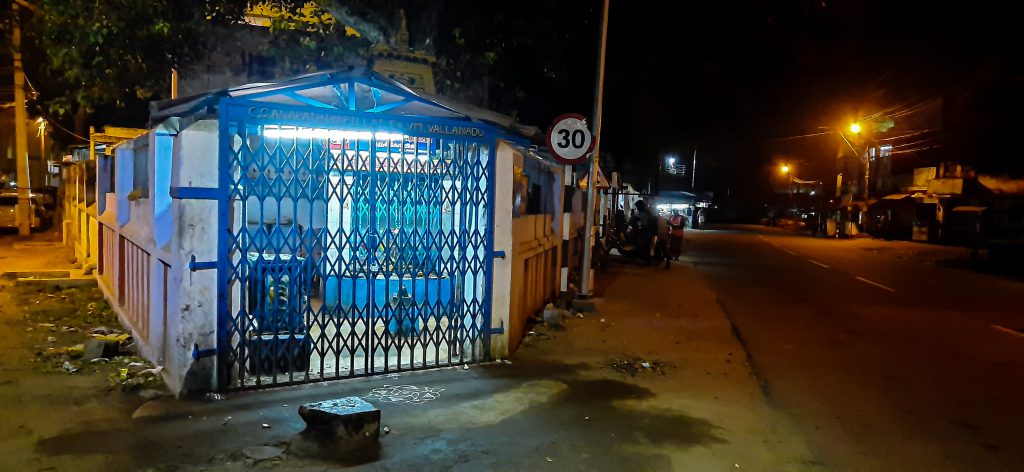 According to our belief any work that we start we pray lord Ganesha and then we start, same way we went to a nearby Ganesha temple and worshiped for our safe journey. As we started our walk early morning streets were almost empty and we were walking the sides of the road
though it was early sun started coming faster up and the heat started hitting us early, still the prayers that we had kept us going with bare foot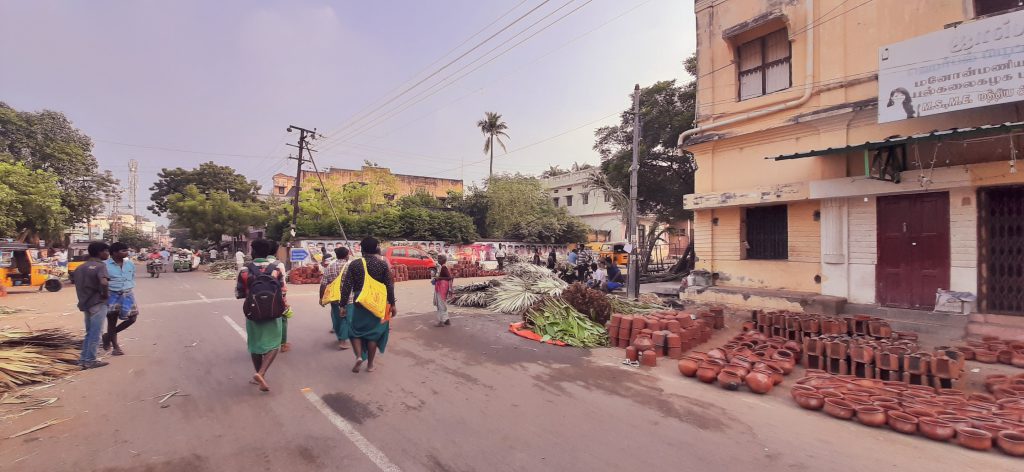 we had to walk through market and as it was pongal festival time there were lot of small vendors had their business started and we kept walk through the streets. This is a sign board that shows the distance that we need to cover more and it was main road junction and we had to stop for a while to cross the road and by that time made some time to click this .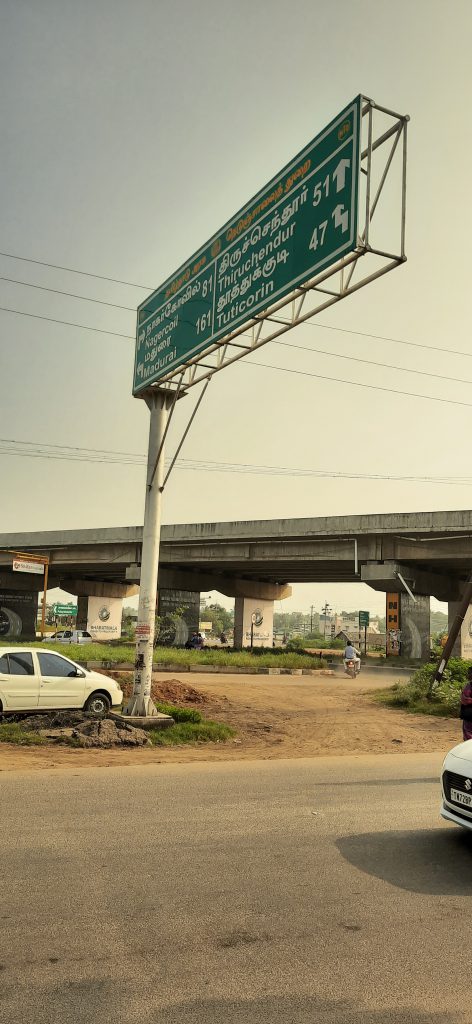 As we had prayer to walk to the temple and there are other people have prayers to help the devotees by serving with cold drinks, milk and food which will help us to walk and avoid carrying heavy bags. As time went on by noon it became too hot and we have to rest for a while and wanted to look for a place to rest and hide from the hot sun. this is the time we experienced the importance of trees. we found a place and layed our back for almost 3 hours to recharge our battery.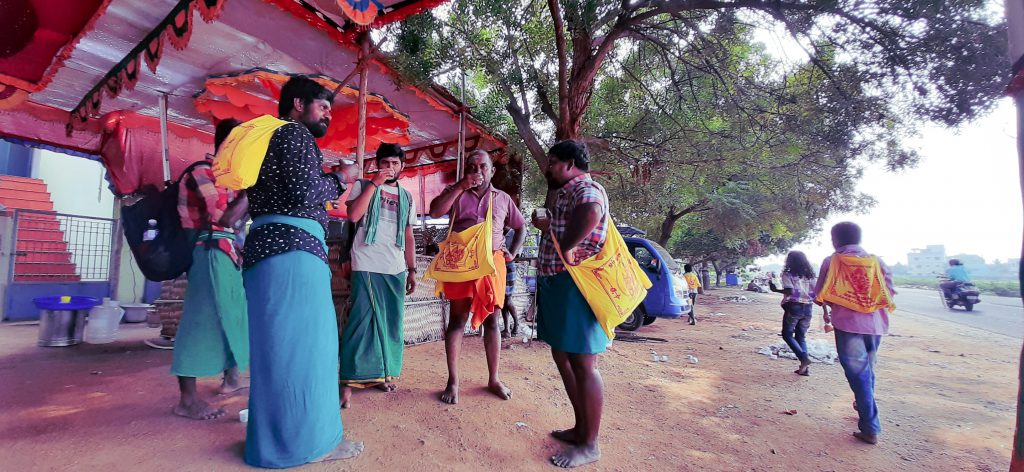 As sun went down again we started our journey and by the time we reached this place we have covered 18kms.. These sign boards will give us happiness showing how much will power and stamina that we have . Nature at its best, we saw a tree it is so huge and tall. We can see how tiny we are in front of nature.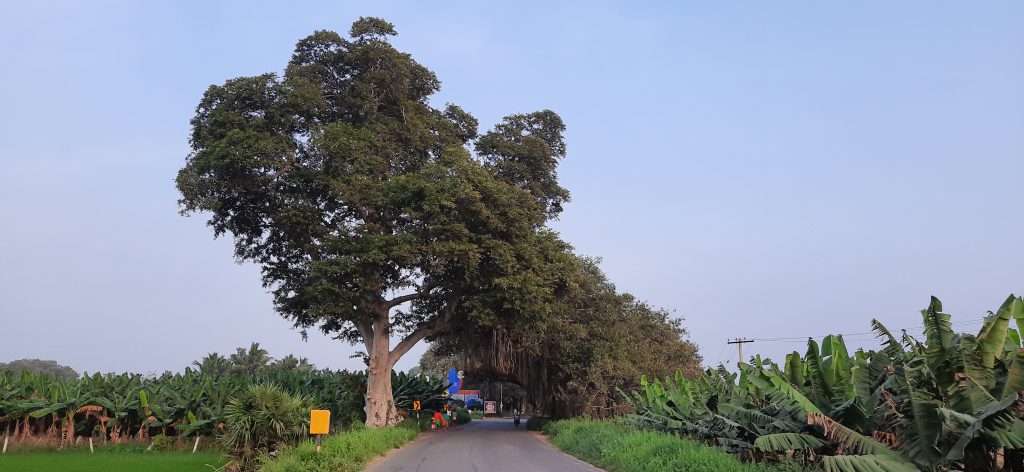 Finally around night 10 we reached a main checkpoint, a village called srivaikuntam. This is the place most of the people give up their hope of walking and take a bus to reach Tiruchendur. But we were determined to continue our walk, Somehow we found a shop at 11 and had our dinner and continued our walk without sleeping
we saw many devotees sleeping in the streets , in sides of roads and in front of some houses. Still those house owners wont restrict those devotees as they also help these devotees in by giving some space. As we kept walking we pass through many villages were there is no lights in the highways. it was pitch dark and we just kept walking with help of moon's light and some passing vehicle's head lights. we rested in few places for max 10 to 15 mins as we know day time will be very hot and wanted to cover as much distance we can during night.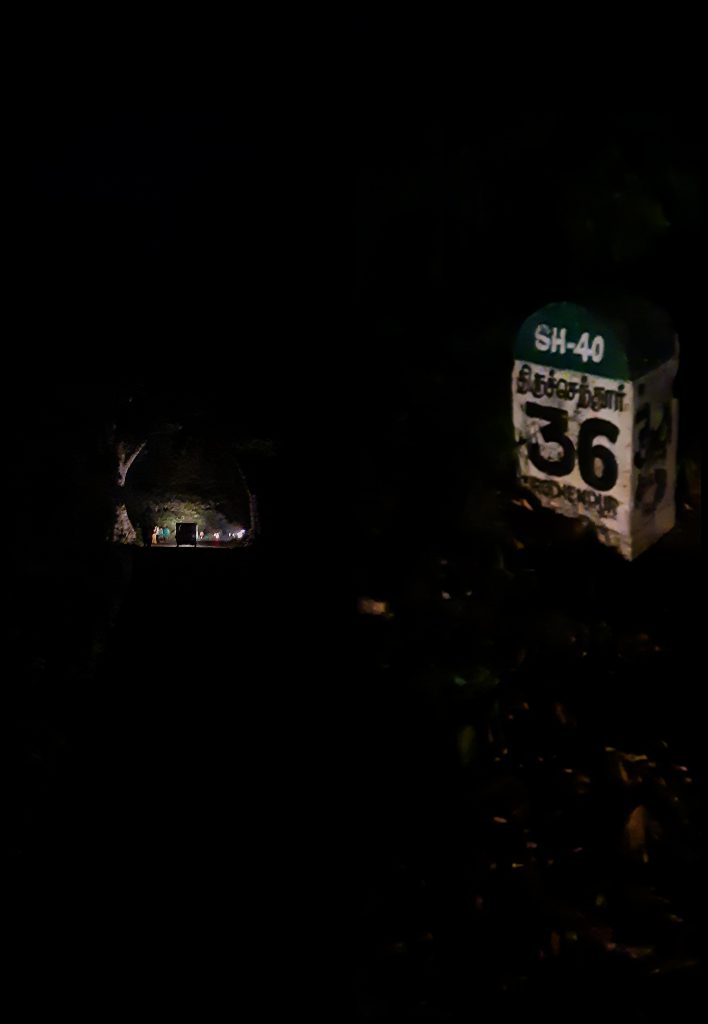 we reached this small town kurunbur, were we had a awesome breakfast . Around morning 7. This is the place we had our breakfast. This is a small rice mill and they offer free food during this yatra time. Which will be very good in quality and tasty .
As sun came over our head we have to rest for 3 hrs and had some sleep and then we took bath in a nearby river and again around evening 3 we started our walk and finally we reached the entrance of the village where the murugan temple is located. This is the main entrance of the temple boundary started from here. It is almost 4kms from here to temple.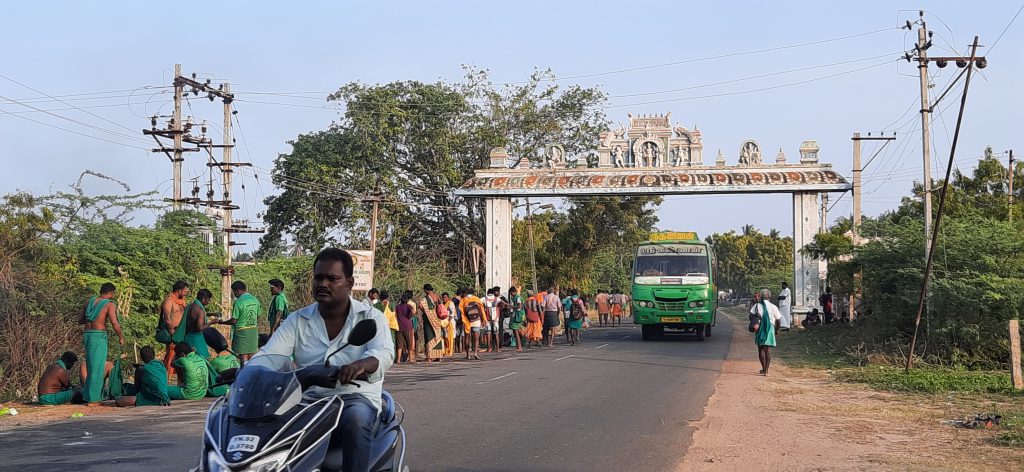 With god's grace and will power/ we reached the temple around night 8. We believe elephant is another form of Lord Ganesha and people are getting blessings from elephant. Once we entered the temple, we had go the sea shore to take bath, but we could see only human head we were not able to see the seashore. later we walk to the shore and took back and went inside temple.. Inside temple photography prohibited.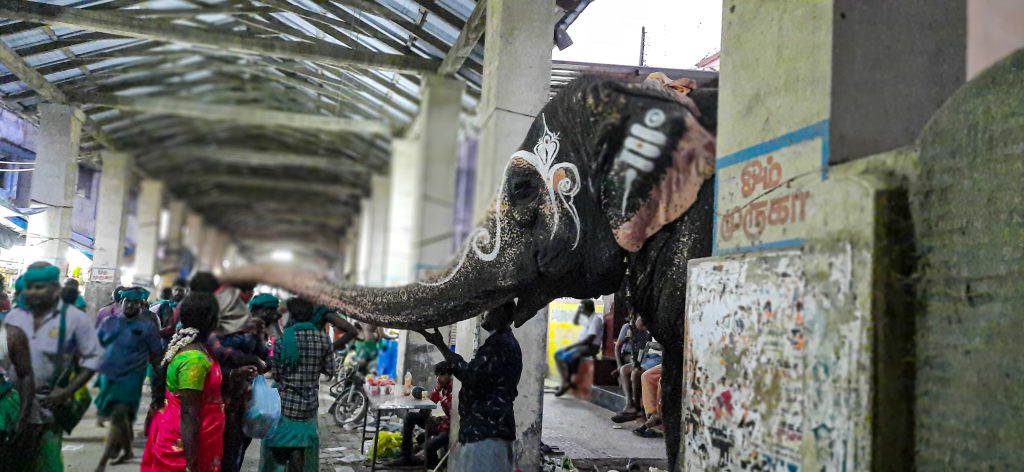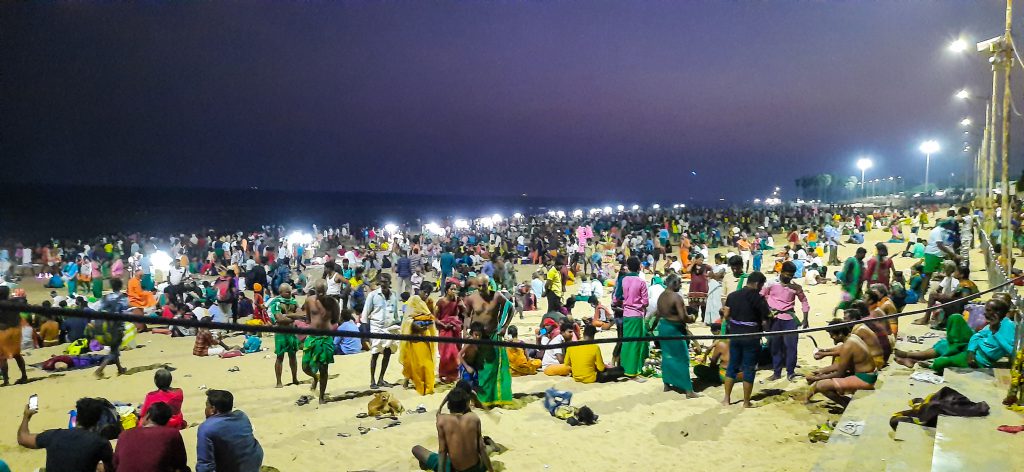 saw devotees completed their prayers and resting for a while before the travel back to their home.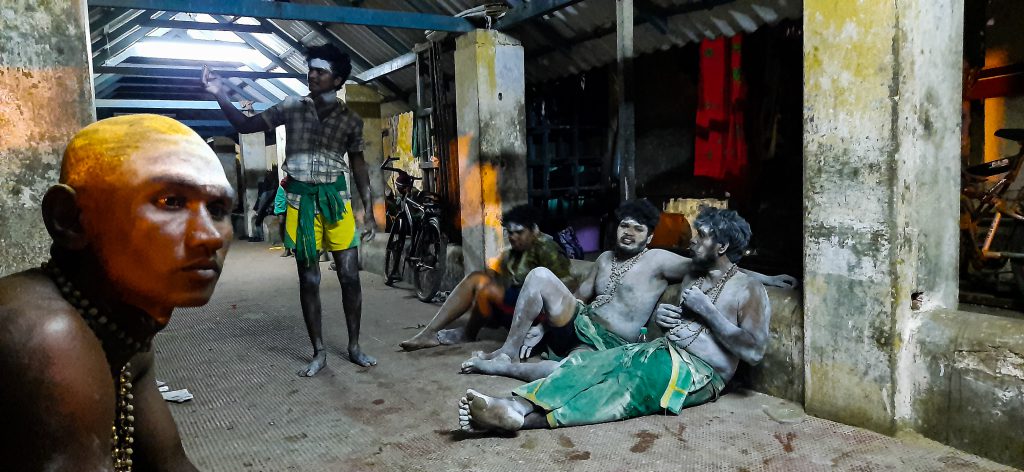 Finally we completed our prayers and headed back to home. It was a nice experience this time as i spent some time in clicking images too.